15 Apr /

Parents stand divided in California over a bill that targets the health of their children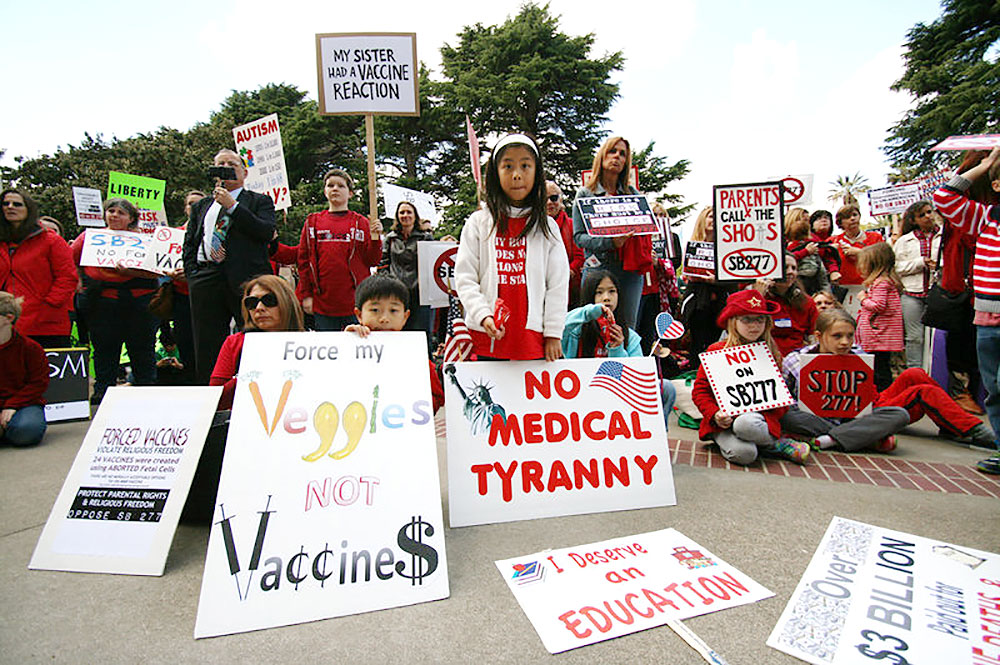 A California vaccination bill that has generated intense debates pitting personal rights against public health stalled in the state Senate Wednesday, with lawmakers saying it could unconstitutionally deprive unvaccinated children of an adequate education by barring them from schools. The measure would have prevented parents from seeking vaccine exemptions for their children because of religious or personal beliefs, making California the largest of only three states with such strict requirements.
Supporters plan to bring back the proposal next week revising it to address the concern raised in the Senate Education Committee, but it wasn't immediately clear how the bill might change. The proposal was among several drafted across the nation in the wake of a measles outbreak that started at Disneyland in December, sickening more than 100 people in the U.S. and Mexico. It's generated such an angry debate that the proposal's author, Sen. Richard Pan, a Democratic pediatrician from Sacramento, has received added security. In addition to threatening messages sent to his office, opponents of the legislation have posted images online comparing Pan to Adolf Hitler. Hundreds of people lined the Capitol halls ahead of the Wednesday morning committee hearing, with about 600 opponents outnumbering roughly 100 supporters, a crowd far larger than normal for even the most contentious measures. It was the second hearing after the Senate Health Committee advanced the measure 6-2 last week.
Parents have been on both sides of the issue, with some calling the vaccination plan an unconstitutional government overreach and others saying it was necessary to save lives.
SOURCE:ABC News
Numerous parents testified that they would pull their kids out of school, though some said they could not afford to home-school their children. In requiring vaccinations as a prerequisite for enrolling children in school, detractors said, the bill would legalize institutional discrimination.
"A measles outbreak does not justify the elimination of the fundamental right to education for a substantial minority of California citizens," said Robert Moxley, a Wyoming-based lawyer who represents people injured by vaccines.
Lawmakers on the committee echoed those concerns. Sen. Loni Hancock, D-Berkeley, asked the bill's author to explain a "compelling state interest in doing something so draconian." Sen. Connie Leyva, D-Chino, declined to support the bill because it could put an obstacle between children and education.
"The bigger question here is the penalty for not immunizing their kids is that you have to have either home school or you have to take the kid out of public school, and I don't think that's a solution to the problem," Liu said.
Source: Sac Bee